Do you need support, a prayer, maybe a visit or a meal? Do you know someone who may need the same? The Caring Ministry is available to you. Our trained volunteers will make hospital visits to those going into surgery or recovering from surgery, going through long term treatment or chronic pain or maybe just need a word of encouragement with a life transition. We make home visits and long term care visits. We keep in touch by phone or email. We will pray with you and for you. For those wishing to volunteer to be a part of the Caring Ministry, please contact Paula Ledbetter at paulaledbetter20@gmail.com and she will help you get connected.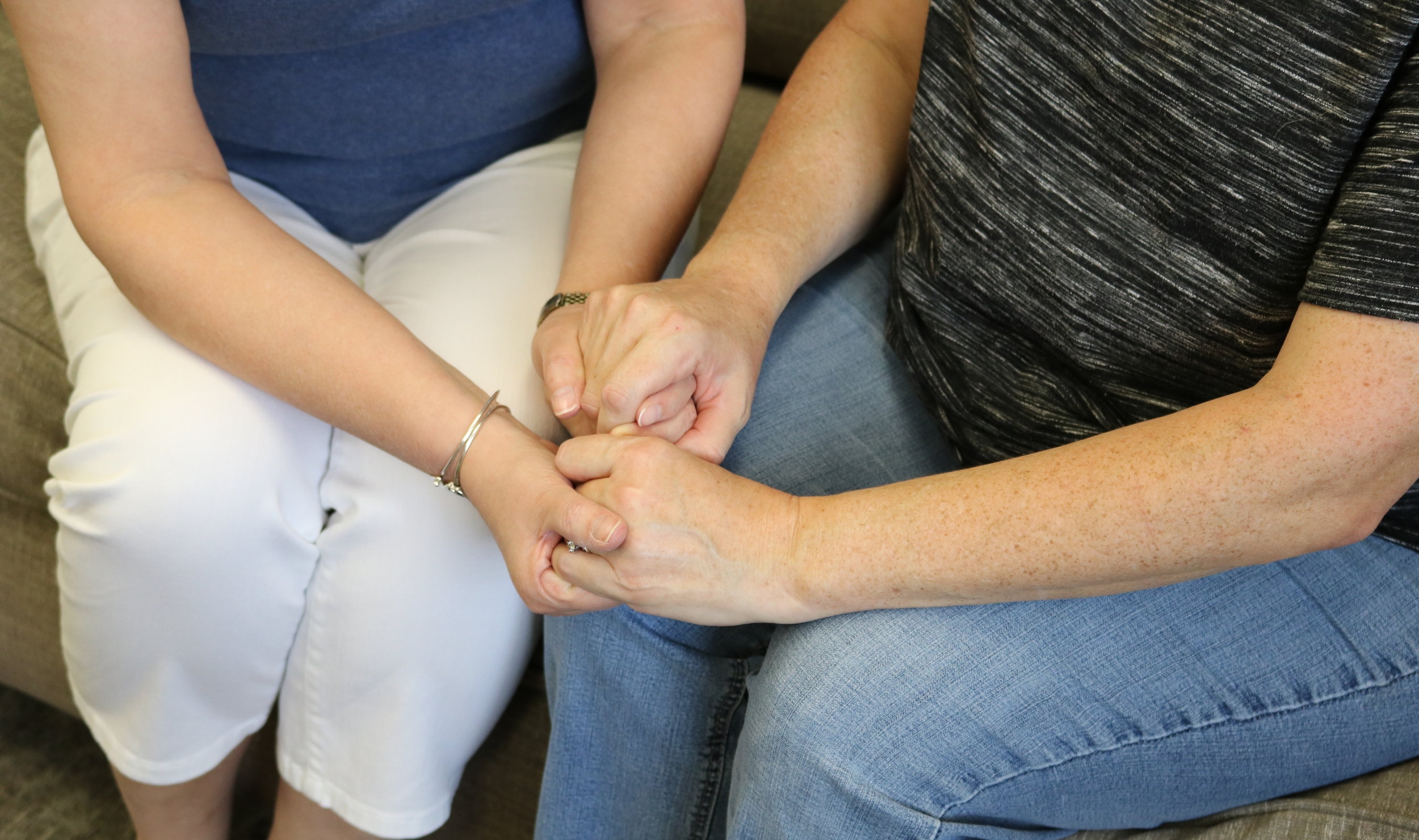 Have you experienced a major change in your life like job loss, dealing with long term illness, death, divorce or strain in family relationships? We can appoint a Caring Companion Minister to work alongside you as you seek the stability of Jesus' love and grace. The Caring Companion Minister is someone who can meet with you CONFIDENTIALLY and can be gender specific to listen and offer you support.These ministers are NOT counselors, but are trained to be companions for those in difficult situations. If you are in need of a Caring Companion, please contact Paula at paulaledbetter20@gmail.com.
Travis' Treasures
Prayer Blanket Ministry
This ministry, started by a family in our congregation in memory of their son, provides warmth and comfort to those who are seriously ill, traumatized, hospitalized or homebound through the gift of new, homemade blankets that are lovingly created by our volunteer "blanketeers." The blanket recipients are prayed for by the volunteers. Please contact our Travis' Treasures Leader, Heidi Fenn, gstravistreasures@gmail.com to request a prayer blanket, or if you would like to help make or pray over blankets. Join us in Rm. 146/148 on the 2nd Thursday monthly at 11:15am for prayer.
If you are having surgery, are in the hospital, or simply are in need of prayer or a pastoral visit, please email Pastor Ben, benb@goodchurch.us to have someone come pray with you.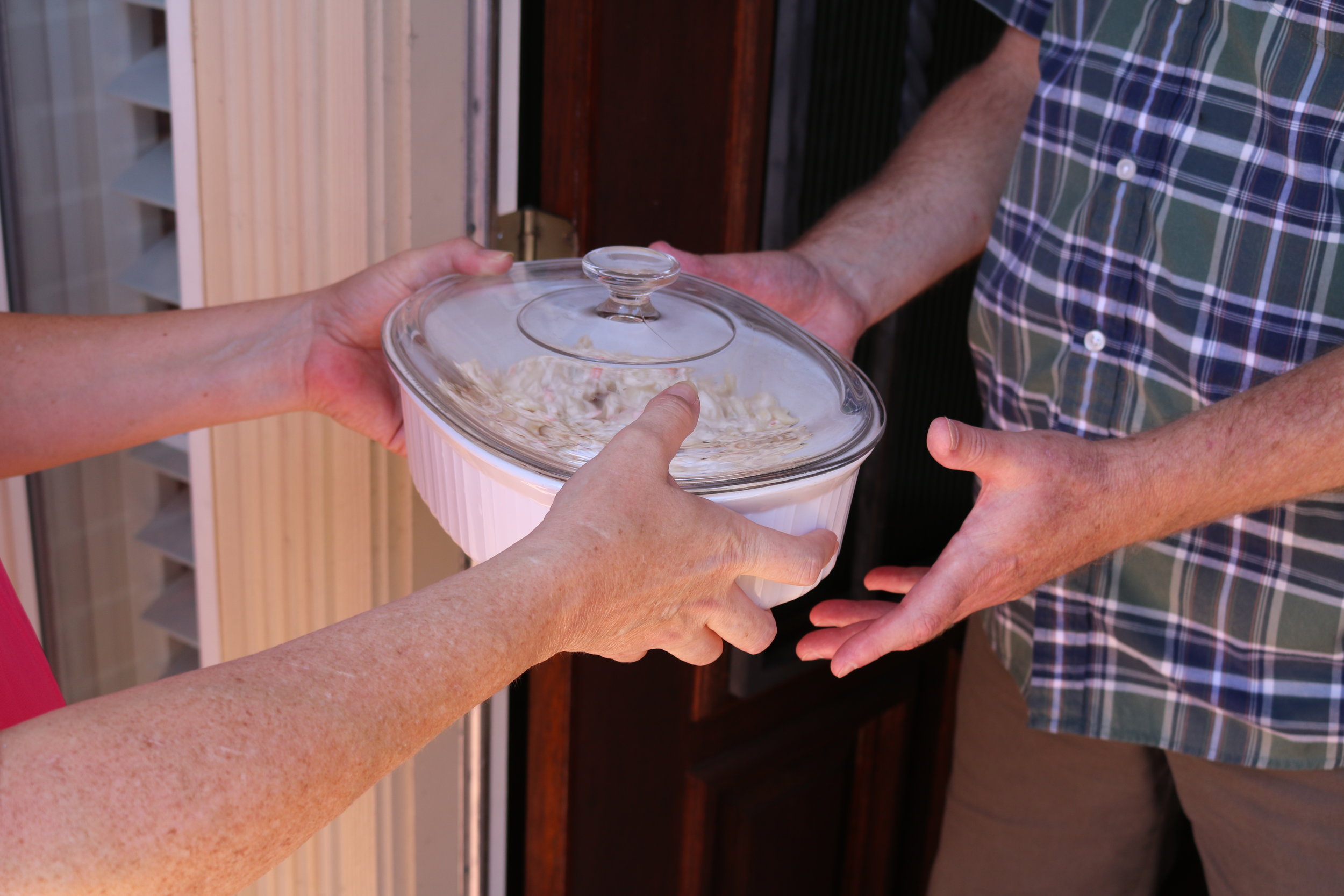 We seek to provide meals for church members who have illnesses, new babies and bereavements. Jesus came into the world to share His presence with us. He left His spirit to be with us so that we can continue His mission to share His good news of Salvation. Contact Debbie at deblackshear@sbcglobal.net to inquire about Meals to Heal.
Griefshare is a friendly, caring group of people who will walk alongside you through one of life's most difficult experiences. You don't have to go through the grieving process alone. Contact Karelis at karelis.anato@bhpbilliton.com to learn about Griefshare sessions.
DivorceCare is a friendly, caring group of people who will walk alongside you through one of life's most difficult experiences. Don't go through separation or divorce alone. Contact Audrey Richmond at arichmond92@gmail.com to learn about DivorceCare sessions.
The Greeting Card Ministry sends beautiful expressions of hope and support to Good Shepherd members who are unable to attend church or just need an uplifting word. Contact Tami Jara (princess9995@hotmail.com) if you know of someone in the congregation who could benefit from a word of encouragement.
The Caring Ministry volunteers spend time with residents of a local assisted living facility, sharing their faith and fellowship. Contact Pastor Ben for information about Parsons House Visits, benb@goodchurch.us.
Fill out a prayer request form HERE or email the church office at, office@goodchurch.us to include your name on our website prayer chain (Please note that we do need to have permission from the person listed in order to have their name listed publicly).
CLICK HERE for the Good Shepherd Prayer List.
If you need immediate prayer for a sudden illness, job interview, or some other crisis, please email our prayer volunteers at rejones63@gmail.com.
Communion Prayer Partners
On the first Sunday of each month, during communion there will be prayer ministers stationed on each side of the sanctity to lift up your prayer with you. You should approach them and share your burdens, requisition, joys and praises. Together, your needs will be lifted up to the Lord.
Each Sunday following worship, volunteer prayer ministers will be waiting near the side entrances of the Worship Center foyer to help lift requests heavenward. If you would like to become involved as a volunteer prayer minister, email Paula Ledbetter, paulaledbetter20@gmail.com.
Join a small group of us in the Music Suite (enter doors under the steeple) at 8am each Monday morning for a time of prayer.