Music and Worship Arts Ministry at Good Shepherd is an energetic, diverse collection of choral ensembles, praise band, handbell choir, symphony orchestra, and worship leaders, whose styles are as varied as the worship services themselves. No matter your age or ability level there is a place for anyone who wishes to be involved. You are invited to become a part of Good Shepherd's Music and Worship Arts Ministry and experience the presence of God through the melodies and harmonies of beautiful, meaningful worship, music, and praise.
Music Ministry Staff
Dr. Sterling Allen (Director of Music & Worship Arts), sterlinga@goodchurch.us
Dr. Rachel Chao (Pianist)
The Chancel Choir's mission is to bring glory to Jesus Christ through music that reflects our faith through joyful worship and excellence. A non-auditioned group, the choir meets on Wednesday evenings from 7:00-8:30pm in the Music Suite and sings each week at the 9:15am worship service.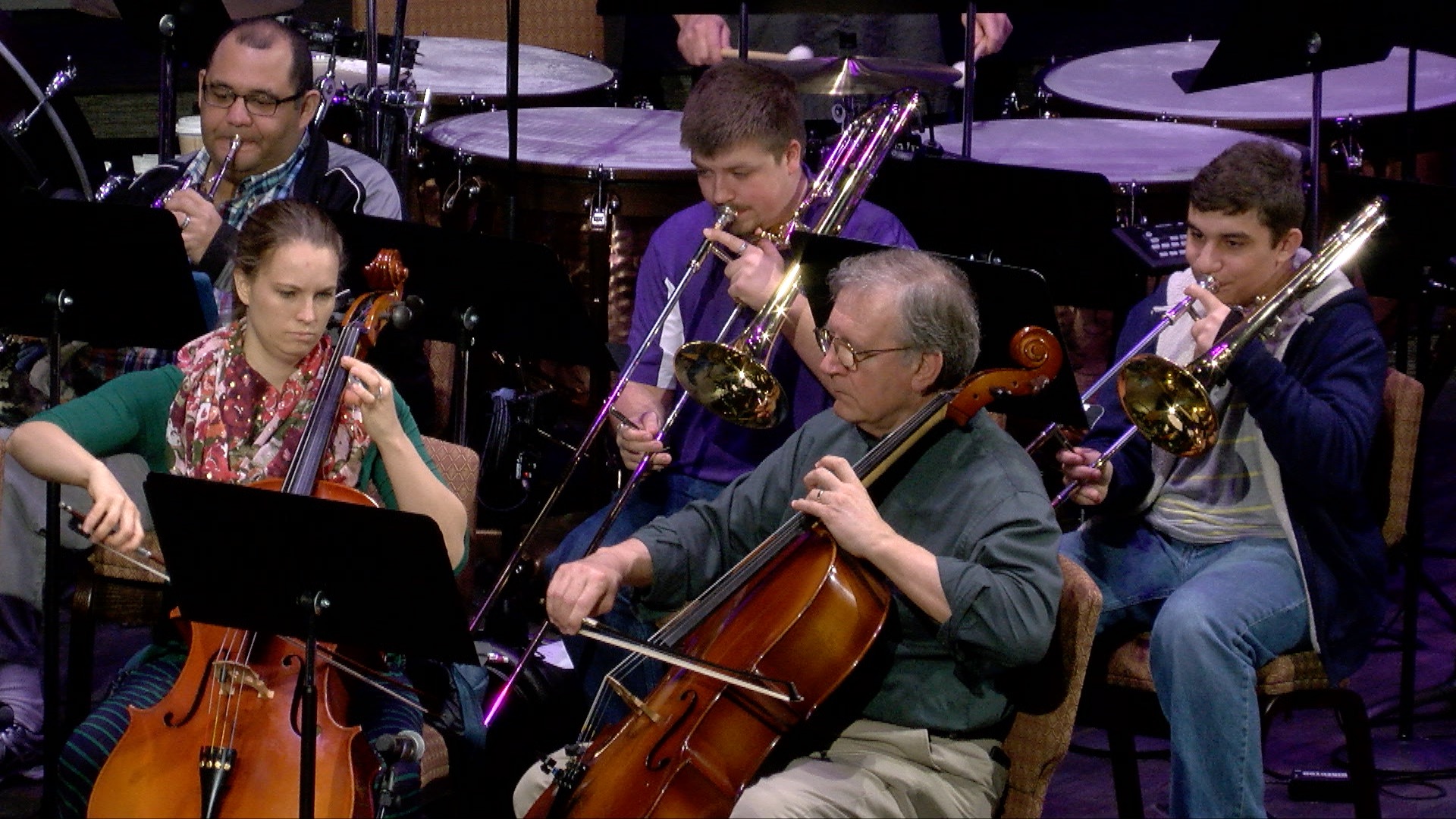 The Chancel Orchestra's mission is to call people together to praise God with the sound of tuned instruments for praise. A non-auditioned group, the orchestra meets on Sundays from 8:15-9:10am in the Music Suite and plays each week at the 9:15am worship service.
The Good Shepherd Praise Band is led by Worship Leader, Stephen Quintero, and provides music for the 10:45am worship services. The band consists of members of the church who have a passion for contemporary worship. The band uses a mix of vocals, guitars, keyboard, and drums. Rehearsals for the coming Sunday's service are Tuesday evenings at 7:30pm in the Worship Center. If you would be interested in becoming a part of the contemporary worship team, contact Sterling Allen, sterlinga@goodchurch.us.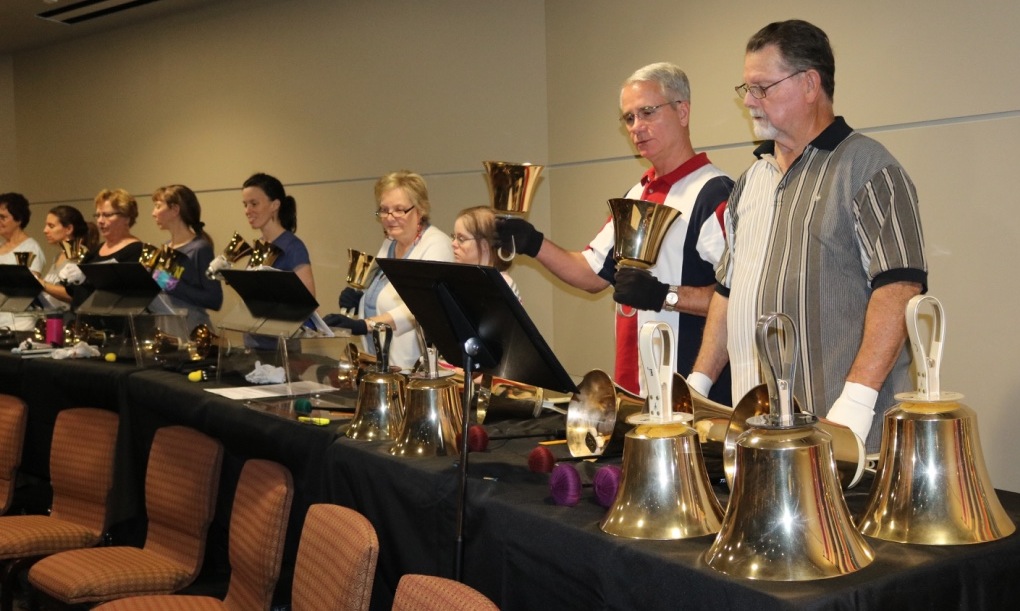 Peals of Joy Handbell Choir
Peals of Joy Handbell Choir rehearses weekly on Wednesdays at 6:00pm in the Worship Center and plays throughout the year. Though handbell experience is not required, basic music reading skills are a prerequisite for members.
Would you like to serve communion during worship? We are looking for a team to help with setting up communion, serving it and cleaning up after the services. Servers are needed for both the 9:15a.m. service and the 10:45am. service. If you're interested, please contact Kelly Barry at kbarry7@comcast.net.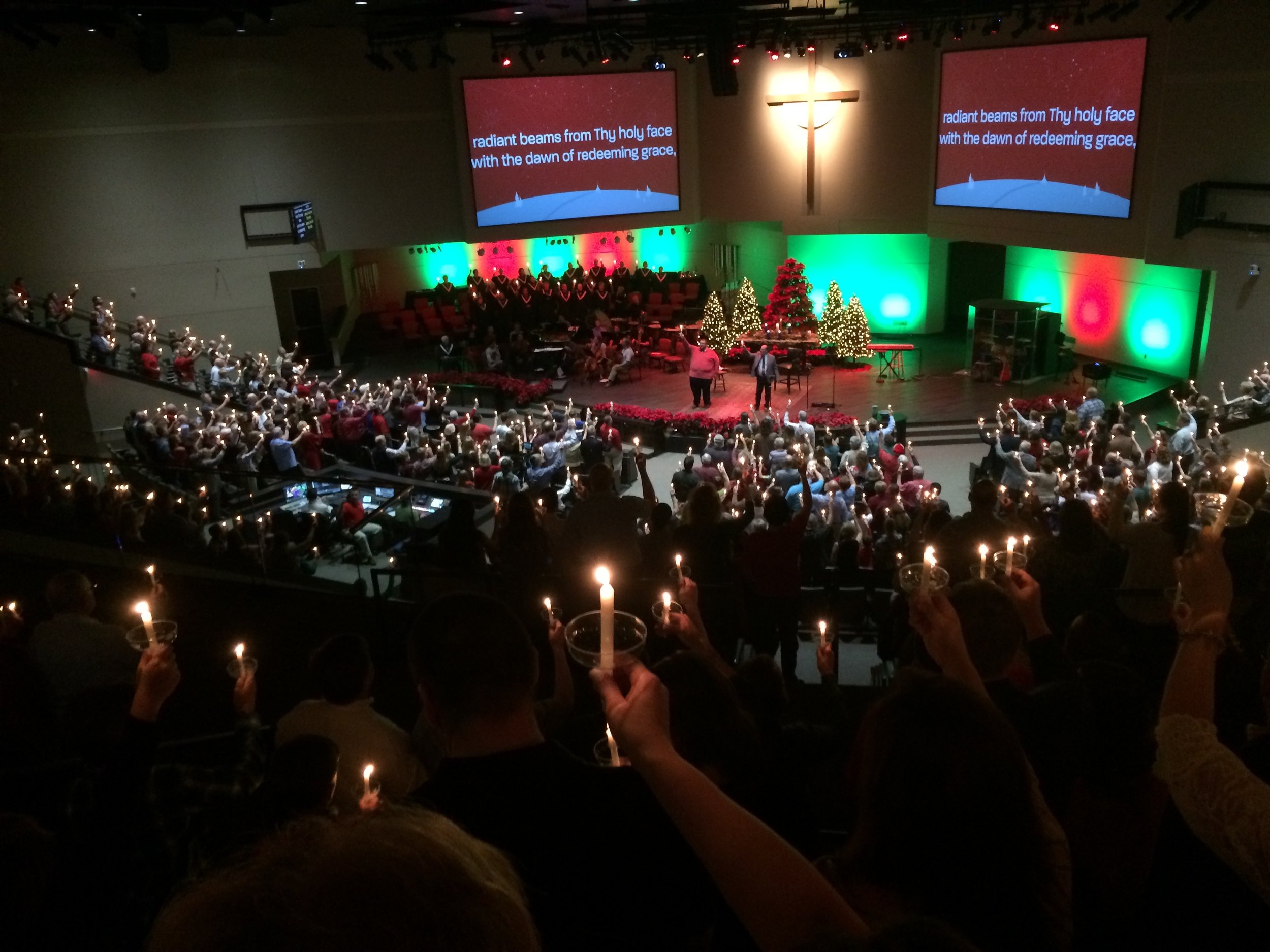 The music and worship arts ministry presents large scale events in drama and music. The Passion of Jesus Christ is a moving portrayal of the last days of Christ's life. The program has welcomed special guest artist Andre Pitre, who has played Christ at The Holy Land Experience in Orlando, Florida, as Jesus. Christmas at Good Shepherd features choir, orchestra, the Good Shepherd Praise Band, and guest performers singing yuletide classics and favorites, with a candlelight sing along.
The Good Shepherd Fine Arts Academy offers private lessons in musical instruments, drama, and other fine arts.
Group Preschool Music Class
Open to children between ages 3-5.

Private Guitar and Piano Lessons
Open to 6 year olds and up.
Group Art Class
Open to 6th graders and up.
Contact GSFAA@goodchurch.us with questions, pricing and for class registration.